Frank Holloman

Legal Services

Call: 901.526.1088
Or Fax: 901.525.3238

Contact me by clicking here:
Or visit my office at
242 Poplar Avenue
Memphis, TN 38103
United States
LINKS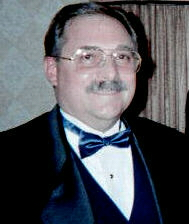 Frank Holloman
Attorney

I can help you with a variety of legal issues.
BIOGRAPHICAL
FRANK C. HOLLOMAN, JR. was born February 7, 1942 in Washington, D.C. and received a Bachelor of Science Degree in 1965 from the University of Memphis, and a Juris Doctor Degree in 1968 from the University of Memphis School of Law. He received his Law License in 1968 from the Supreme Court of Tennessee and served as an Attorney in the U.S. Internal Revenue Service 1969-1972. He began private law practice in 1972 primarily in the field of taxation. Offices held include Assistant Shelby County Attorney 1976-1981; Assistant Professor, University of Memphis, Continuing Education Department, Estate Planning & Taxation, Probate, Wills & Trusts 1975-1983; Elected as a Delegate to the 1977 Tennessee Limited Constituitional Convention, District 88 serving as Chairman of the Judicial Subcommittee on Trial Courts and Chairman of the County Government Article Drafting Committee, and Author of Holloman's Digest of Resolutions; Organization Memberships include: Tennessee Bar Association, Memphis & Shelby County Bar Association, Federal Bar Association, Association of Trial Lawyers of America, Memphis Estate Planning Council, Discipline and Ethics Committee, Memphis & Shelby County Bar Association 1979-1981, Mensa; Admitted to practice before the following federal courts: U. S. Supreme Court, U.S. Court of Appeals, U. S. Tax Court, U.S. District Courts (Memphis, Omaha, Los Angeles, Oxford, Little Rock); Publications include "Consultation and Referral Between Physicians in New Medical Practice Environments", Annals of Internal Medicine, Vol. 103; No. 4, October 1985, by William A. Schaffer, M.D. and Frank C. Holloman, Jr., J.D., Memphis, Tennessee.
Created: 12/26/2002
Last updated: 9/25/2003.

This page has been visited by

clients.